Anxiety, IBS, migraines, depression – these are all signs that your nervous system is off-kilter and needs some adjusting. As a Somatic Experiencing practitioner and Feldenkrais practitioner it's my job to help you develop the self-care tools you need to keep your nervous system healthy and regulated, because when your nervous system is running smoothly – your whole mind/body system is too! If a traumatic event or on-going stress has left you feeling stuck, in-pain, or hopeless you are in the right place. When we work together you'll experience powerful neurobiological techniques in a safe and secure environment so you can finally overcome your condition at its root.
WAYS WE CAN WORK TOGETHER:
In-Person Private Session in Golden, BC.
WAYS WE CAN DISCUSS MY WORK:
In-Person 20-minute Consultation via Skype.
In-Person 20-minute Consultation via Phone.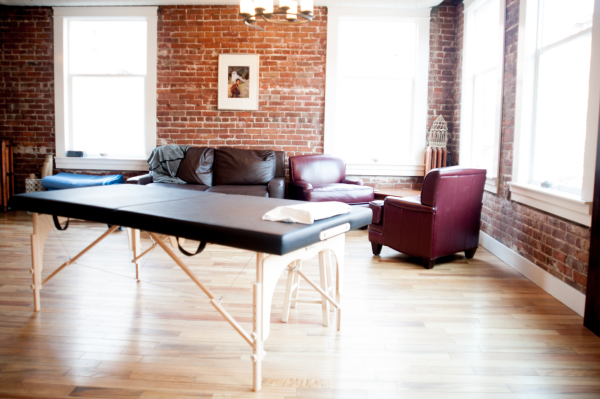 The hopelessness is gone, I don't find the day to day stress overwhelming, my body has found its energy again and I have even lost 45 pounds. Verdell's safe and non judgmental presence coupled with her skill and natural talent to reawaken the energy your body holds is nothing short of amazing.
The exhaustion after the session, the feeling of relief and the feeling of peacefulness was liberating. My introduction to Somatic Experiencing is the most fascinating encounter I've had with the healing powers of the body, and how my body was still holding onto the physical memory of being buried in an avalanche. I now feel at peace with what happened and can now talk about it without feeling stress or anxiety.
I didn't sleep at all and was in shoulder pain all night and day the day after the session. But when I came home and went to bed the following night I slept for nine hours straight for the first time in years. Today my shoulder and over all well-being are 150% better than they have been for a long time. My initial discomfort has turned to bliss. Not too often do you meet a real human being – you are one.
I sought out Verdell to regain the confidence I once had, and to reestablish my love for the sport of whitewater kayaking. I was so preoccupied with the worry of being unable to roll up if needed that I was overwhelmed with anxiety and fear on the river and too stressed to enjoy myself. Soon after one session I went out kayaking to apply the tools she had equipped me with. I immediately felt my confidence and skills improve rapidly.
Verdell has the most wonderful touch, paired with a calm and curious persona and a genuine interest in people. I first met her in 2012 to deal with a shoulder injury, a partially torn AC joint, and the need to be up and running in a month for a two-week ski touring expedition. Not only was I able to ski and carry a pack within a month, but I also walked away with a whole new understanding of my body and the power of my mind and its ability to heal.
After one private session with Verdell I felt like a completely different person on so many levels. She overflows with compassion and empathy. This, paired with her patience and extensive biologically based training, makes her the ideal balance. She has an innate ability to connect on a human level, and link what is occurring within your system physically and emotionally. The results are not only felt as a physical release of tension or pain, but on an emotional level as well.
YOUR POWERFUL NERVOUS SYSTEM:
When you work on the deep level of your nervous system transformational things can happen. This is because your nervous system controls all the automatic functions of your body – digestion, respiration, circulation, etc. – so by working with this one all-powerful system you'll be making improvements EVERYWHERE. Clients who come see me to help with their depression often notice that their skin has cleared up, their bowel movements are healthier, and most importantly – that their relationship to stress, to themselves, and to other people has completely shifted.
HOW DOES A NERVOUS SYSTEM BECOME DYSREGULATED?
Have you ever experienced a traumatic event like a car accident or a near-death experience? Did you grow up in a tense home? Were you ever hospitalized? Is your day-to-day life very stressful and/or draining? If you answered YES to any of these questions there's a good chance your nervous system is dysregulated.
Stress is an inevitable part of life, but some of us have experienced more than our fair share. When we experience too much stress, whether it's on-going or it happens all it once in the form of a traumatic event, it's often too much to bear and our bodies and minds shut down and dissociate. The huge amounts of survival energy racing through our systems isn't released properly and we get stuck in survival mode. Our wiring becomes faulty – we often perceive threats when there isn't any, experience a constant sense of discomfort, feel our heart rate spike out of nowhere, and avoid social situations because there's a part of us that just doesn't feel safe in large groups.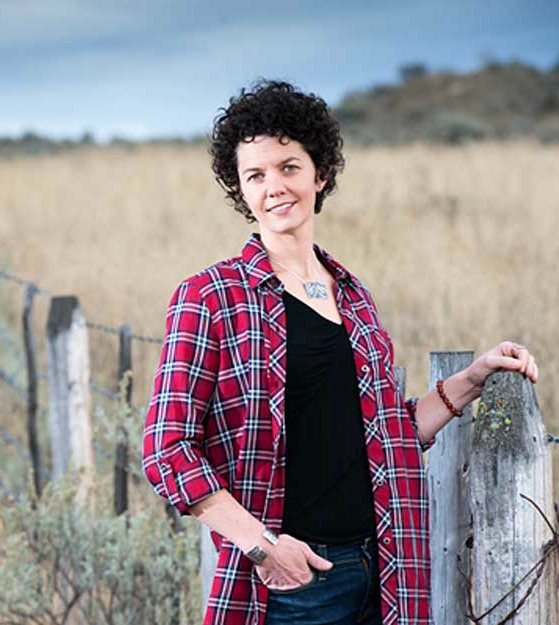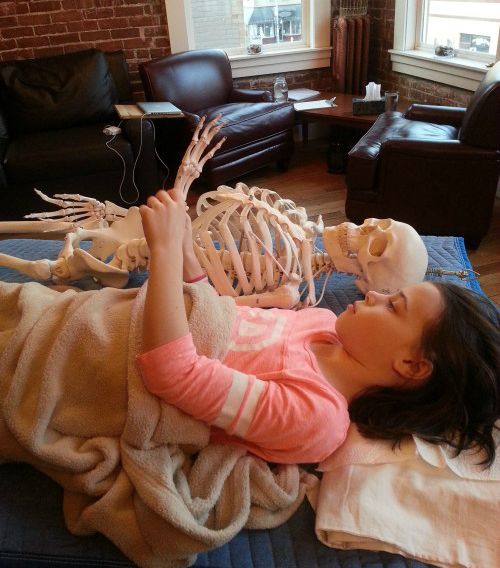 HOW I USE COMPASSION & NEUROBIOLOGY TO HEAL: 
I'm trained in two incredible healing modalities that work on the deep level of the nervous system – Somatic Experiencing and the Feldenkrais Method. These practices are deeply rooted in biology and neuroscience and are designed to literally rewire the way you respond to stress, the way you interact with your environment, and the way you experience your emotions and sensations.
But in order to heal from physical or emotional pain you need more than the power of science – you need the power of compassion. When we work together you'll experience a safe and compassionate environment where you'll have the support you need to explore your pain without fear. We'll get to the bottom of what's holding you back (yes, a trip down memory lane might be needed), so you can finally regain your sense of vitality and/or bring light into areas of your body that have been living in darkness for awhile. You'll also learn how to become more compassionate with yourself which will help you heal faster and become more resilient in the future.
YOUR CUSTOMIZED HEALING PROGRAM:
If there's one thing I've learned since opening my private practice it's this – everybody is unique and no two people have experienced the exact same thing. Even identical twins will interpret the same adverse experience differently. This is why my methods are far from cookie cutter, and why I take the time to get to know the real you – your past, your quirks and tendencies, and why you're wired the way you are. From there I'll guide you through customized neurosensory techniques to help you break through your pain once and for all.
Are you ready to make self-care your number one priority? Get the support you need to feel in control of your life, shift deep habitual patterns, improve your digestion, eliminate pain or numbness, release trapped energy, and feel more alive than you ever thought possible.